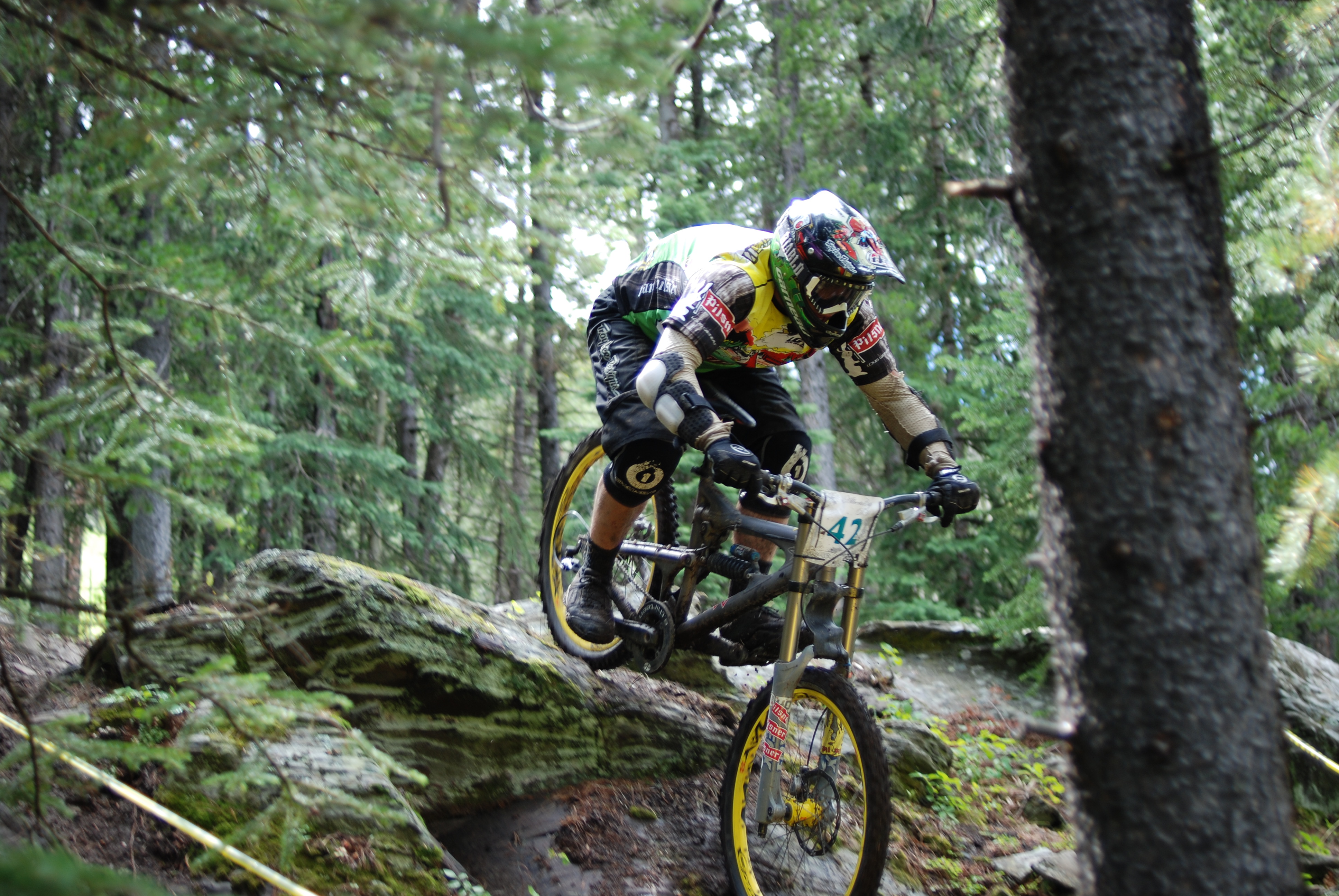 Thanks to a resurgent New England Mountain Bike Association (NEMBA) and the newly formed White Mountain Bike Coalition, the trails of North Conway have never been better! There are multiple trail systems throughout town that are suitable for riders of all ages and abilities.
Red Tail and Black Cap Trails
For advanced riders and downhillers, look no further than Red Tail and Kandagnar! With their big berms, rock drops, jumps, and gravel washouts this is what mountain biking is all about. Accessed from the Black Cap hiking trail off of Hurricane Mountain Road, these trails are most enjoyable with a truck shuttle!
East Side Trails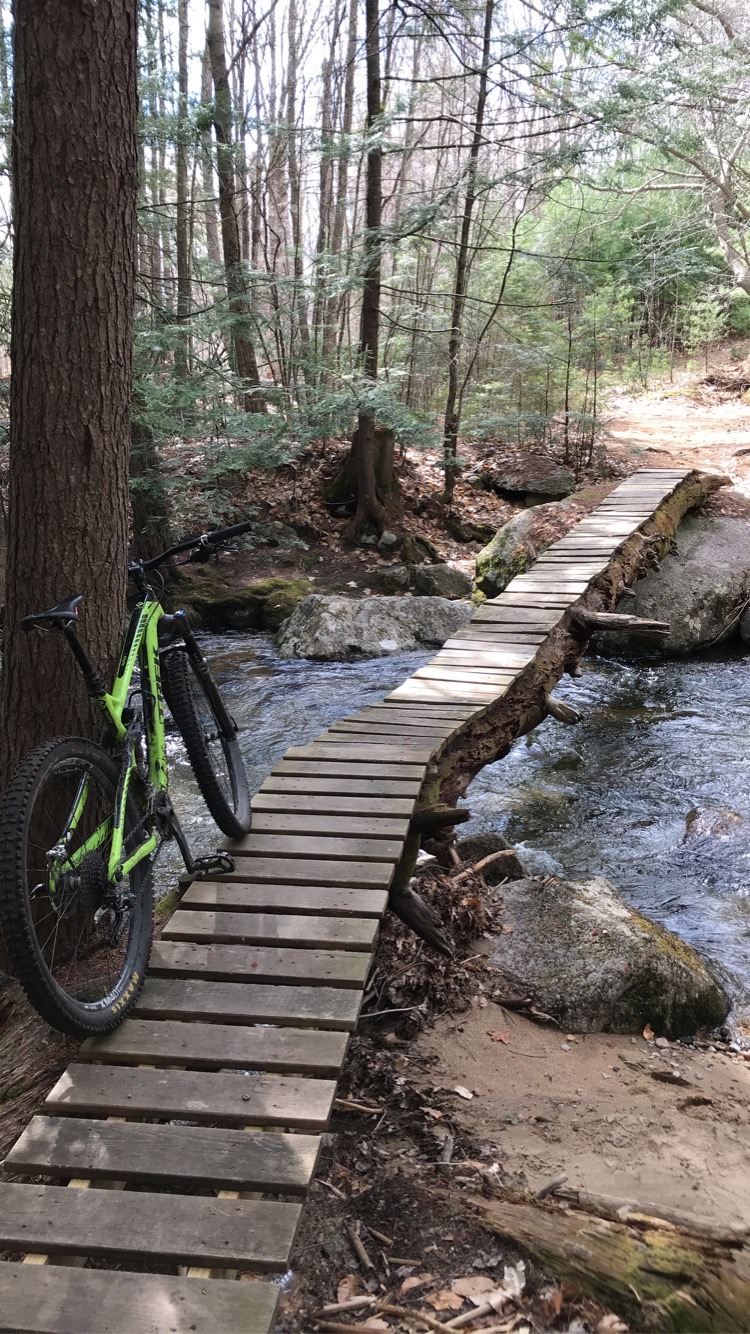 Nestled behind Walmart and the Settlers Green Outlets, is a system of cross country trails that stretch all the way to the base of Cranmore Mountain. The most well known trail, Sticks and Stones, is a local favorite for rolling rock drops, small jumps, bridges, roots, and a separate pump track. You can access this trail system from the Pudding Pond Trails Parking on Thompson Rd or from the base of Cranmore Mountain.
West Side Trails
There is an intricate system of mountain biking trails at the base of the Moat Range, as well as Cathedral and White Horse Ledges. You will find beginner double track that meanders up old fire roads, intermediate single track in the Marshall Conservation, and advanced riding on the Stony Ridge Trail that leaves from the top of White Horse Ledge.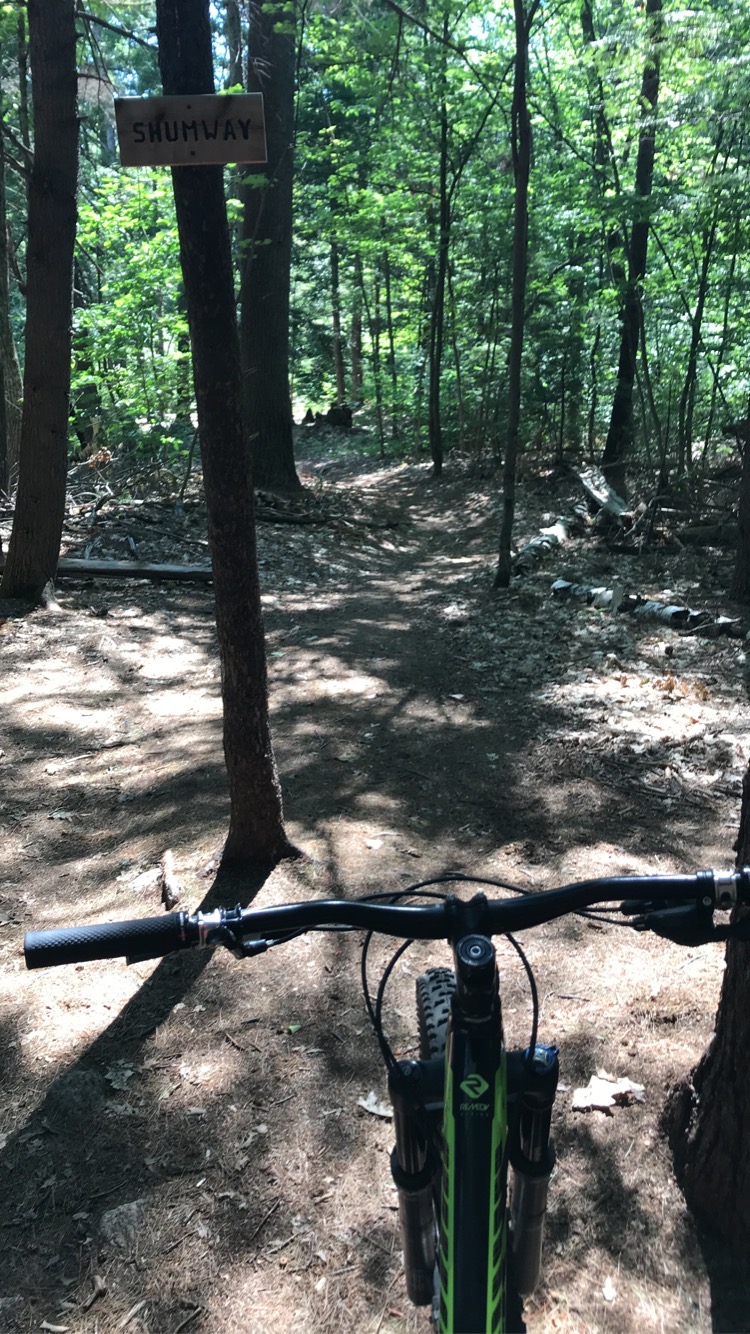 Visit the Mountain Bike Project Website by REI or Trail Forks – North Conway to learn more about our many trails in North Conway and the surrounding area.