Even if you have sold a home many times, the purchase process can vary significantly from state to state! If you are considering a purchase of real estate in New Hampshire for the first time and want to know what you can expect, read on for details about the buying process and some frequently asked questions.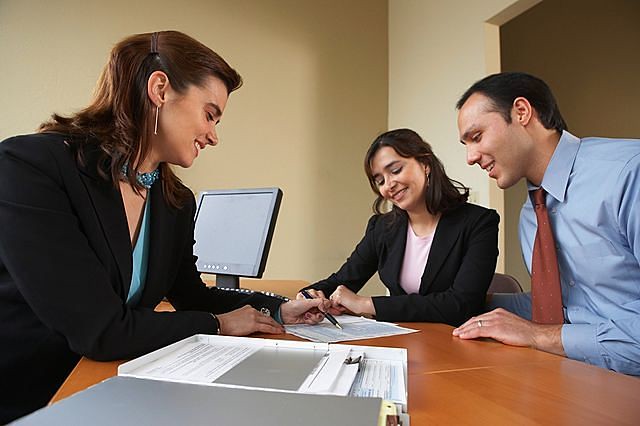 The Real Estate Buying Process in NH
1. Determine your budget
By working with a lender before searching for a home, it will prevent you from shopping outside of your price range! Nothing is worse than finding your absolute dream home only to find out that you can't get the loan to actually buy it. But, at the same time, you might find that although you thought you could only afford a 2 bedroom, you actually can look at homes with 3.
It is best to shop around with different lenders, you will be working with this person very closely during the whole process and want to make sure that you feel comfortable with them. Additionally, different lenders offer different programs, different rates, and different pre-approval amounts. The first person you reach out to might not offer the best program for you.
Once you choose your lender, make sure to have them prepare a pre-approval letter. If you can submit this letter with your offer on a home, it might carry more weight than another buyer that submits an offer without one!
2. SEARCH!
Take the time to search for properties, to help determine what is important to you. At the very minimum, make sure to answer for yourself the following questions:
What geographical area do you want to be in?
How many bedrooms do you need?
Bathrooms?
Do you need privacy or is in town more preferable?
Are there specific home styles that appeal to you?
Are you prepared to upkeep an entire home? Or might a condo be more suitable?
Remember, the more you can hone in on your preferences, the easier it will be to find the right home for you!
Click Here to Get Listing Updates of your choosing!
3. Contact a REALTOR
Realtors can act as sellers agents and/or buyers agents, in this situation you will want to seek out someone that specializes as a buyers agent. This will ensure that this agent will represent your best interest. Once you have made contact with an agent, go view some properties! And remember just because you view a property with one agent, you are not tied to that agent until you sign a Buyer Agency Agreement.
Make sure that this agent is someone you are comfortable with and believe will represent your best interests. If you find after a day of showings that this agent isn't a good fit, contact Austin Hale and let me show you how a true buyers agent will listen to you and help to find properties that meet your specific criteria.
4. Making an Offer
When you have found the right home for you, know that some homes are priced to sell while others sometimes have room for negotiation. If you are unsure of what is a reasonable offer, consult with your agent to see other comparable properties that have recently sold. When your agent writes up your offer, be ready to make an earnest money deposit, this is a small demonstration of good faith to the seller that you are sincere in your offer. Once your offer is accepted, this money will be placed in an escrow account for safe keeping and applied to the sale at closing. If you cannot come to an agreement with the seller, the money will be returned to you promptly. Once you have negotiated the price and terms of the sale, and both parties have signed to it, you will be under contract!
5. The Purchase Process
This includes all the contingencies that you outlined in your agreement with the seller that must be approved before signing on the line to close. Typically, satisfying these contingencies and getting your financing takes about 45 days, and in some situations longer. First, you are going to want to spend time to review any restrictions of ownership. Usually, you will have 10 days to review such restrictions as homeowner's association by-laws, easements, park rules, and insurance availability for the property to name a few. Your agent will help you to uncover these restrictions and put you in touch with the right people to talk about these. Next, you will want to have a home inspection conducted. It is wise to have the home inspected regardless if you are financing or not. The inspector will spend a few hours with you at the home going through all the details from roof to foundation and everything in between. Having the septic and/or water inspected are typically extra and if this is important to you, you will want to make sure that your chosen inspector does these as well. If defects are found, depending on the severity, you will be able to renegotiate the price of the home or ask the seller for concessions.
6. Have an Appraisal
You will not actively participate in this step, but if the home does not appraise for the amount you are financing you likely will not be able to purchase the home. In this case, you could ask the seller to lower their price or you can pay the difference out of pocket. When the appraisal is settled, your lender will begin the underwriting process. Here they will take an in-depth look at your financials and the details of the home you are buying. Once everything looks good, they will issue you an approval of financing!
7. Title Work
During the final phase of the buyer process, you will work with a Title Company and in some cases a licensed real estate attorney. Your agent will provide you with best Title Companies to work with in the area. The title professionals will be able to answer all your questions in regards to closing, including how tax and water bills are handled and whether or not you need title insurance. When the loan has been funded by your lender, the title company will write up a HUD Settlement Statement which details the debits and credits to both the buyer and seller. You will go over this settlement statement with the title company and your agent a day or two before the closing to ensure that all of information is correct.
8. Closing on Your New Home!
On the day of closing, please make sure to bring a government issued photo ID! Plan to spend about an hour signing all of the necessary paperwork, but once completed you will leave with the keys of your new home!