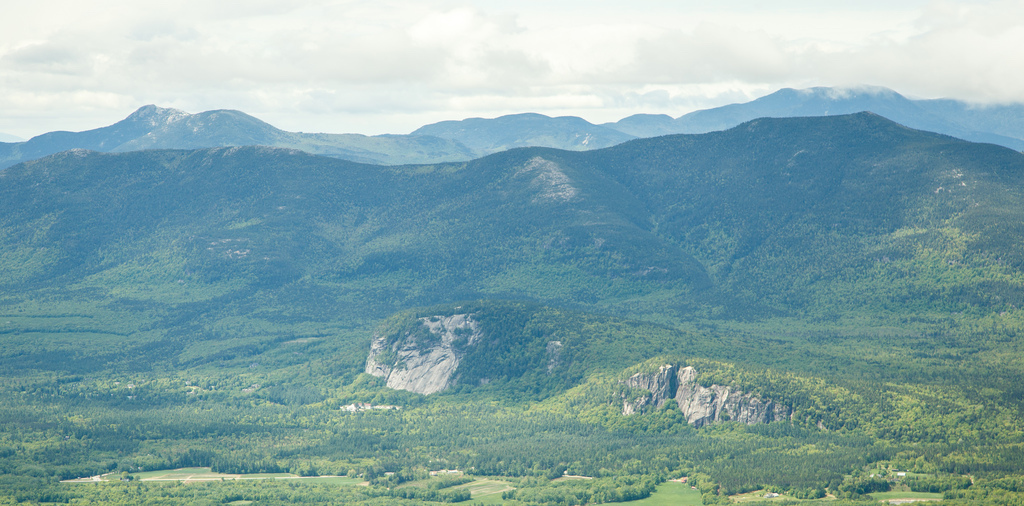 Rock climbing is another sport that has a very large following in North Conway. In 2016, climbing.com even dubbed our town as the "undisputed capital of New England rock". And it is easy to see why, when you can see cliff from everywhere in this valley.
White Horse and Cathedral Ledges (pictured above) are two very popular spots, residing less than 5 minutes outside downtown North Conway. The two have been written about in many books and articles, and are known to many as some of the best trad cliffs in the country.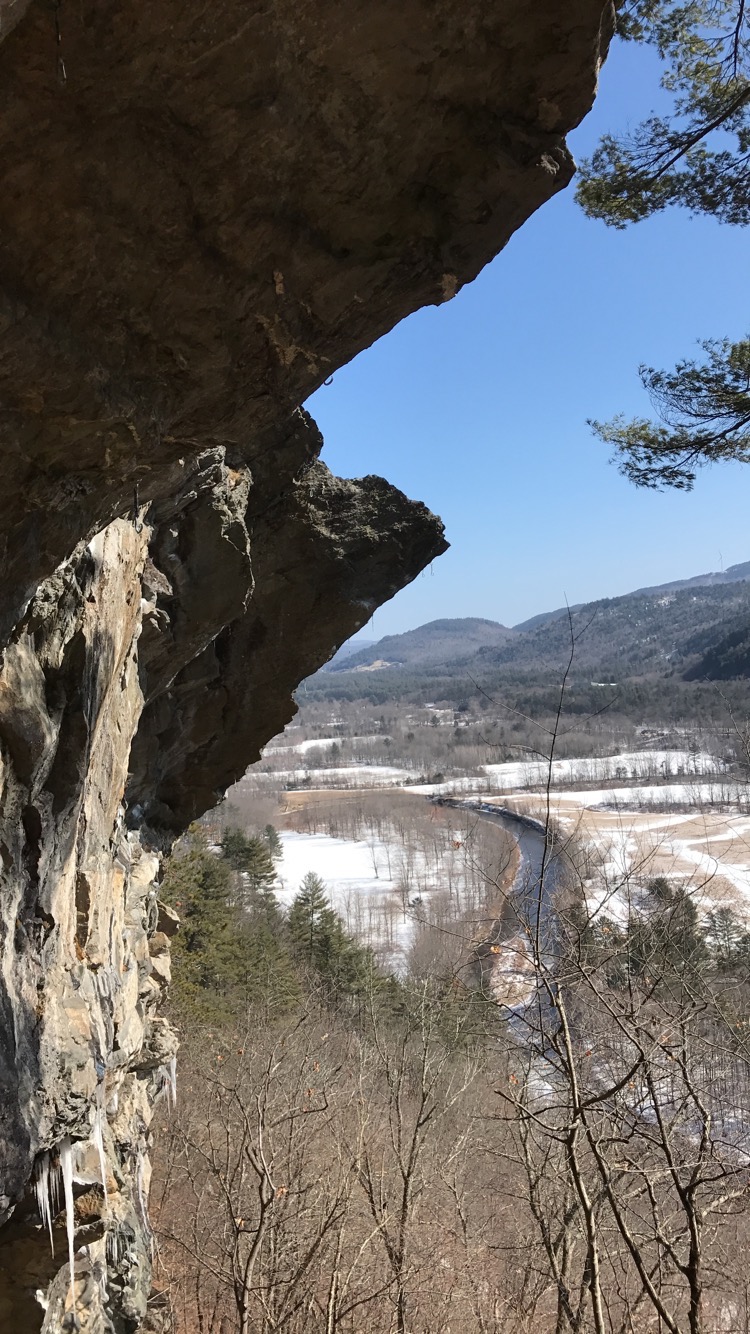 Mountain Project believes that there are as many as 3500+ routes within just a couple hours ride from North Conway. Naturally, local climbers that don't ski, have established an ice climbing community as well that keeps them out on the cliffs year round.